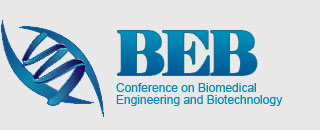 The 5th International Conference on Biomedical Engineering and Biotechnology (ICBEB 2016)
August 1st - 4th, 2016, Hangzhou, China
Presenter Instructions
ICBEB 2016 will hold a poster session and an oral session to showcase "work-in-progress".
This has been a successful regular event at ICBEB in past years and has attracted many bright ideas that have developed into mature conference and journal papers over time. This session will provide a great chance for students and researchers to obtain feedback on their ongoing research from knowledgeable conference attendees. In the past, these poster and oral sessions have been very well attended.
We particularly encourage on-going work in which the primary contributor (i.e., first author) is a student. Note that acceptance and presentation of a poster or oral at ICBEB 2016 will not prevent authors from publishing a more complete version of their ideas in future conferences and journals.

For oral presenters, please prepare a 10-minute talk, and PowerPoint can help illustrate your idea. Usually, 3-5 minutes for 2 or 3 questions will be allowed at the end of each presentation.

For poster presenters, at least one of the poster co-authors must be registered for the conference to present the poster. The presenter must print the poster and bring it to the conference. The size of poster should be 60*160cm.